A puzzle game based on minesweeper mechanics. Advance into the story of WWI and WW2 by solving stages upon stages of puzzles.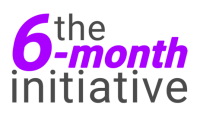 About the game
The Allies need your help! Play using the logic of traditional minesweeper games in this reinterpretation of the classic game. Interact with the story of World War I (the Great War) and World War II by solving puzzles, finding land, naval, and anti-tank mines, and win the war!
Play a true minesweeper in an entirely new way! The classic minesweeper game was reinvented in a way you've never seen before!
Advance into the story of WWI and WW2 by solving puzzles based on minesweeper mechanics.
Clear minefields in a variety of different scenarios and guide soldiers to victory!
Help clear the ground to build medical camps, airstrips for fighter planes, and more.
Break your record time on each stage (WW1 only). You will be able to play each stage of the game separately to beat your time record.
The traditional minesweeper mechanics here have been adapted to bring in some challenging variations. Throughout the game, you will find simpler and more complex levels.
If you like puzzles and minesweeper, World War I, and WW2 stories, and are looking for simple, minimalist fun, this is your game.
Featuring:
65+ minesweeper puzzles to complete.
Beat your record time in each stage (WW1)