A chaotic, couch-sitting PvP party game for up to 4 people. Take part in the chaos of the Foodmess, and fight your friends and family for the title of the tastiest champion!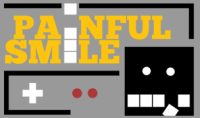 About the game
Ultra Foodmess is just the perfect and tasty combination of the best things in life: Food, fun, games and chaos! All of that in a single Party Game for up to 4 players that will cost your friendships, because you will be hungry for victory!
Ultra Foodmess is a competitive party game for up to 4 players in which food characters battle against each other in a variety of crazy and fast-paced modes!
Experience the food mess! Call your friends to explode, shoot, swing, push, dodge, destroy and, eventually, ruin your friendship.
Game features:
LOCAL MULTIPLAYER
2 to 4 Players on local multiplayer.
11 different fast-paced GAME MODES
Choose from a great variety of crazy modes, each of them with their own mechanics.
A lot of FOOD CHARACTERS
Choose the food that you like the most to defeat the others and prove who is the best!
It's very EASY TO PLAY!
Anyone can pick up the controller and start having fun!
Battle against the AI
Prepare yourself and battle against the food bots.
UNLOCKABLES!
Finish the challenges to earn achievements and unlock new awesome characters!