Torn Tales: Rebound Edition
A real time squad based RPG. Evil has destroyed the tales you love… So go and hack monsters and slash enemies!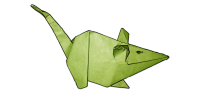 About the game
Lead your party of 3 heroes on their quest to repair the torn pages of folklore. Evil has destroyed the tales you love. Hack monsters and slash enemies throughout the Torn Tales in this real time squad based RPG.
You will wield the powers of Robin Hood, Snow White and Dr Jekyll & Mr Hyde as they fight together in the dark landscape assembled by the evil Bookbinder. He has bound enemies from across the fabled lands to stop you, so be ready for the unexpected.
Master a rich tree of abilities to upgrade your characters. Choose load-outs that maximise your team's total fighting potential. Swap lead character in combat to battle harder. Explore the lands of lore & fable, collecting loot with a vast array of variations from Geppetto's Gold Ring of Shielding to Ahab's Amulet of Fury.
Hone your skills and try out new ability combos in the endless Arena mode.
Key Game Features:
Real time squad based RPG – lead a party of three heroes with distinct yet complementary skills.
Set in the torn landscape of classic folk tales – where evil has infected the worlds of fantasy as we know them.
Deep skill tree – unlock and upgrade the unique abilities of each character such as Hyde's madness or Snow White's poison apple.
Shared screen co-op
Loot – thousands of possible artefacts to collect that boost your skills/abilities with unique combinations.
Character swap mechanic – change your tactics mid-battle for different strategies and abilities.
5 Unique realms – visit the realms stolen from the tales and battle a variety of monsters unique to the world. Reach the end and defeat the bosses that you know so well.
Arena mode – endless non-stop battles with a vast array of monsters and enemies.