A hidden object puzzle game with an endearing plotline. Help Nora escape her struggles and begin her life anew!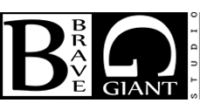 Nora's Story
After suffering an unfortunate injury, Nora, a professional figure skater and winner of an Olympic gold medal, ended up in the hospital. Sadly, with her broken leg, she was no longer able to skate… She was desperate and eager to get away from it all, and escape her old life, seeking a new adventurous journey. Maybe to find new meaning in life? Maybe to mend her broken heart…
She rolled up her sleeves as soon as she could, and headed off to the hometown of her idol, figure skater Greta.
That's where she's about to meet interesting people and experience fabulous adventures… with unpredictable plot twists!
About the game
Use your skills to complete and escape a lot of enigmatic rooms on Nora's adventurous journey.
While solving these exciting puzzles and searching for hidden objects through the rooms, give the small town a complete makeover!
Tickle your brain with puzzles and join Nora on her escape trip.
Features:
A heartwarming story…
100+ puzzle rooms to solve…
Codes to decipher…
Doors to open…
Hidden object scenes to search…
A town full of homes to renovate and decorate!