Marble Puzzle Blast - Rescue Adventure
A casual, rotational sphere matching game with a fun story… and a house to renovate! Help Sara make her dream of running an animal rescue center come true!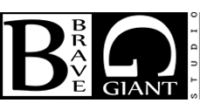 About the game
A young veterinarian, Sara, inherited the Animal Rescue Center from her uncle, who she thought did not love her at all.
When she came to the town to take over the Rescue Center, she realized that it was barely a Center at all – only an old house.
Nasty joke. Proof of how much her uncle didn't like her.
Still… Inheritance is inheritance, and family is family after all… Sara accepts the challenge and enters a great adventure, deciding that she will renovate and decorate the building into a brand new Animal Rescue Center.
With the help of her new friends… and through numerous marble matching levels in this marble matching world, her plan may come to fruition.  Help Sara build a center where every animal can feel safe and free!
Features:
Over 14 locations to visit!
100+ sphere matching levels to play through!
Different sphere matching challenges!
Collectable stars that let you build, improve and design your Animal Rescue shelter!
A simple and cute plotline to follow!