A simple pet care sim with puzzle-style battles! Take care of your jelly – feed it, play with it, clean it, customize it, and guide it through battles with other jellies!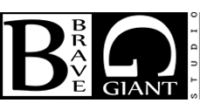 About the game
In the jelly world…. you get a jelly pet! A pet that needs to be fed, cleaned and taken care of.
Good news – you can also customize it, so it will look like you'd like it to!
Battle and earn cool stuff that you can use with your pet. Be careful, because battles aren't as easy as you might initially think! Jellies are pretty smart beings, so prepare to play smart to win in the puzzles.
Taking care of your pet involves feeding it, cuddling with it, cleaning up after it, and giving it a soapy scrub from time to time.
To battle, you need to collect fruit, break rocks to clear the path, collect stars, and win the puzzle.
Upgrade your jelly pet, take care of it, collect skins, and be the best in the art of battle!
It is simply – jellylicious!
Features:
An adorable and simple artstyle
Simple gameplay, suitable for young and older kids alike
Puzzle-style, turn-based logical battles
A pet to take care of!