A blocky puzzle game… With such a relaxing atmosphere. Water the soil of your ranch, listen to calming music, and watch your crop grow.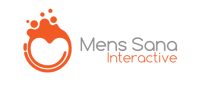 About the game
A country life, growing a vegetable garden in your own ranch. In this tiny fantasy countryside experience, that is easy to do and very relaxing.
Just keep in mind: water brings life. Swap the blocks of earth, stone, water, and others, like water channels and lawn sprinklers, so that all the arable soil receives the necessary water. Solve the challenge and feel the pleasure of watching the plants instantly grow and bear fruit.
There is no time limit or resources to manage, so you can calmly just focus on the core mechanics while listening to a soothing soundtrack and animal sounds. Figuring out the patterns of blocks will make it easier to solve the puzzles.
As you progress solving the challenges, see your farm expand and evolve in the background with new types of vegetables.
With clean skies, fresh air, and crystal clear water, among birds and listening to the sounds of nature.
Game features:
50 puzzles to complete.
An exclusive and immersive soundtrack.