A laid back hidden object game with a story – help the new member of Cleaning Queens with all the cleaning, scrubbing, spraying, fixing, and renovating she has to do in her new job!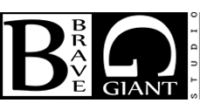 About the game
When life starts feeling muddy and messy, it's CLEANING time.
And that's what our heroine, Ana, did!
She found herself falling down into a pit of misfortune! First, she lost her job, then she couldn't find a new one, and if that wasn't enough – her boyfriend left her!
Everything seemed hopeless for our girl Ana, but who can blame her? There wasn't a single thing in her future that seemed clear to her… but luckily… sometimes the secret of happiness is having low expectations.
Fate brought Ana a cleaning service advertisement right in front of her, and she decided to go for it. Why not?
Turns out that Beth, the owner of the cleaning service, is in desperate need of help – just like Ana.
It was an INSTANT MATCH! Finally, maybe through sticking together these two girls could help each other and make their lives crystal clean again?
Together as CLEANING QUEENS, Ana and Beth can clean up anything! Pick up your broom, and let the work begin!
Features:
More than 50 levels of cleaning and renovating!
An interesting plotline with twists and turns!
Graphics that get prettier the more you clean!
Relaxing and easy to play!