A fun chess puzzle game like no other – guess the right moves in a really short time… with the help of magical pills.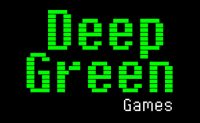 About the game
Chess Pills is a quick-paced chess puzzle game where you have to be fast to guess the right move.
You have to guess, but you're running out of time. Use the orange pill to stay sharp and focus on the right piece, or use the turquoise pill to chill and slow the time.
Beware – the abuse of substances, especially magical ones, can cause unwanted side effects.
Game features:
Lots of Puzzles: 3000+ puzzles, always displayed in a different order. Each run is a different run!
Magic Pills: The Orange Pill shows the piece you have to move. The Turquoise pill freezes time for 10 seconds.
Leaderboard: Find out how fast your brain is at chess by checking your position in the Hall of Fame!
Constant Challenge: The puzzles get more difficult as you survive!
Relax mode: A Less challenging game mode with its own leaderboard.
Local Highscore: Challenge yourself and try to beat your personal record.