CATch the Stars is a minimalist puzzle with a pleasant and original soundtrack. No score, no timer and no pressure.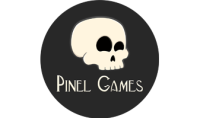 About the game
Imagine how wonderful it would be for you to be in a moment on a beach, a mountain, or simply in a quiet place looking at stars and being able to forget everything around you. Have this incredible experience right on your screen.
Solve puzzles with wonderful, dynamic backgrounds. With a few simple mechanics, just touch on a star to move it to its correct position.
You don't need to understand stars, constellations, let alone astronomy. Solve the puzzle and see a beautiful figure from a different constellation being formed on your screen in each level.
Game features:
–  Minimalist. No score, no timer and no pressure. Solve the puzzles in your own time and enjoy the game experience.
– Progression of levels. 50 unique levels, where the challenge increases in each level with new mechanics.
– Atmosphere. Various relaxing and dynamic environments with a minimalist design.
– Good soundtrack. Songs and effects designed exclusively for your optimal experience.