A fast paced run-and-gun game. Pick your guns, grab your beer and blast your way through hordes of enemies as a member of the Brotherhood… who of course, leaves no friends behind.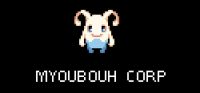 About the game
When the time of crisis comes and one of your friends is captured, you gotta stand your ground and fight for your partners. When someone messes with the brotherhood, you make sure they pay for that, no matter what.
In Brotherhood United no partner is left behind. Shoot your way through the hordes of the enemy army, blow them all away, but do it with style, choose your own outfit and make sure they will remember you.
Pick your guns and fight giant bosses, but dont forget the beer!
Key Game Features:
20 levels – each with 3 sub quests!
5 character builds to pick, each with more than 4 items.
Cool weapons 😀
Great feel on controls
8 Bosses that will put your skills to the test!
Blood-pumping OST!!!
Cool grenades to blow em up >:D
Local co-op >:D
Supports English, Brazilian Portuguese and French!
Customizable character – hair, glasses, clothes, skin color, helmets, etc. Go ham while listening to great music to live out your bad-ass instincts >:)