A card game, containing the largest set of Solitaire game modes to date – now with 15 unique and interesting gamemodes. Can you stack cards as the Solitaire pros?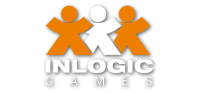 About the game
Freecell and Klondike are just the beginning! Dive deep into the world of Solitaire in the largest Solitaire combo released yet. Offering days of fun, pleasant looks and simple controls.
Can your personal best measure up to the best?
This gem game is easy to play and addicting at the same time.
The common goal of all the solitaire variants is to eliminate all the cards, which are on the table. Move them to the corresponding pile based on the rules of particular mode. The cards are sorted based on their suits or values. Every variant have different rules and allows different card movements.
Game features:
15 different game modes
Addictive simplicity
Minimalistic visuals
Build in hint systems